La Grande Arche

back

La Grande Arche is no real skyscraper, but a huge open cube. Because of it's size the building is the eyecatcher of the la Défense area and even a "must-see" in Paris. Furthermore it is placed on the "historical axis", which extends from the Place de la Concorde. The building is 35 storeys high and has an observation platform.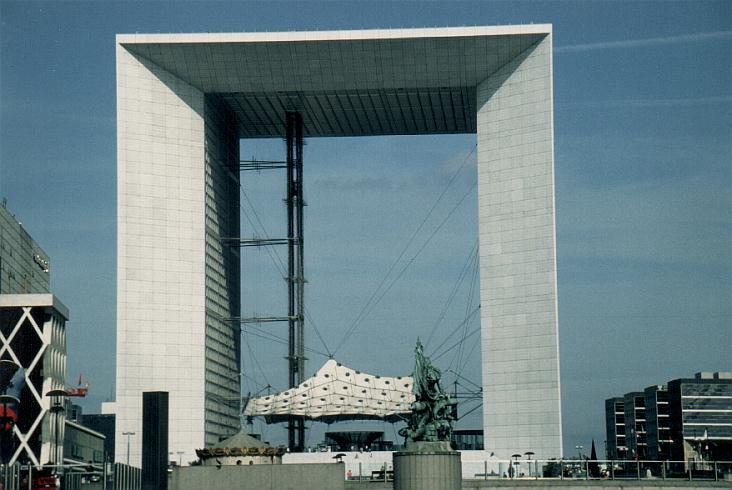 In this picture you can see that building is red illuminated because of the 2001 Christmas.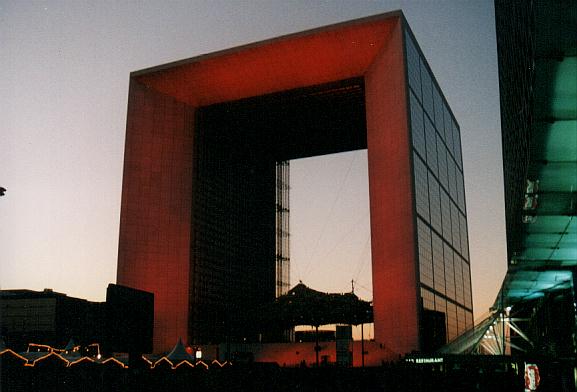 Reflection of buildings in La Grande Arche and the BNP Paribas building.