Les Poissons

[table]

Les Poissons is the second Axa tower. The tower is not located in La Défense, but slightly to the east.

Tour Les Poissons is the older of the two and also less tall than the former Tour Assur.
As a matter of fact, I like this one more than Tour Assur.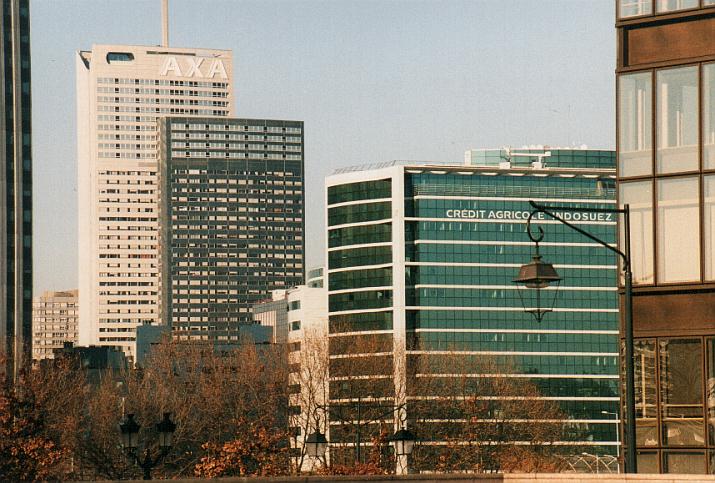 | | |
| --- | --- |
| Here's a closer view of the tower. It seems to consist of two buildings. | |
Finally a view of the other side of the building from the Grande Arche's observation platform.

This is more or less the back side of the building.
[table]