Tour Framatome/Fiat

back

Tour Framatome is designed by the American firm of Skidmore Owings Merrill. It's a typical (old) SOM-building, this famous architectural firm (Sears Tower, John Hancock Center - Chicago) used to design very boxy buildings.

Tour Fiat has no elegant design, but the tower has a pure form and looks solid.
The windows become larger as the height increases, intended to reduce the impression of height. It is a typical second generation building with a central core housing the elevators and open floor plans.

The previous name of the building was Tour Fiat. In the picture below you can still see where the old Fiat-sign used to be.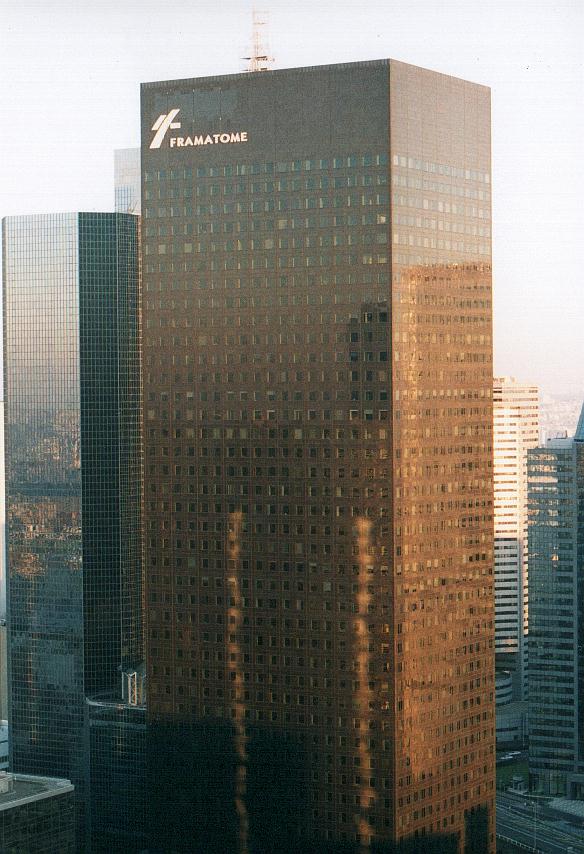 The higher floors have broader windows, but the effect is hardly visible.

The building looks like a giant monolith, but that's the only positive thing about it.
| | |
| --- | --- |
| | Tour Framatome towering over the CNIT. |